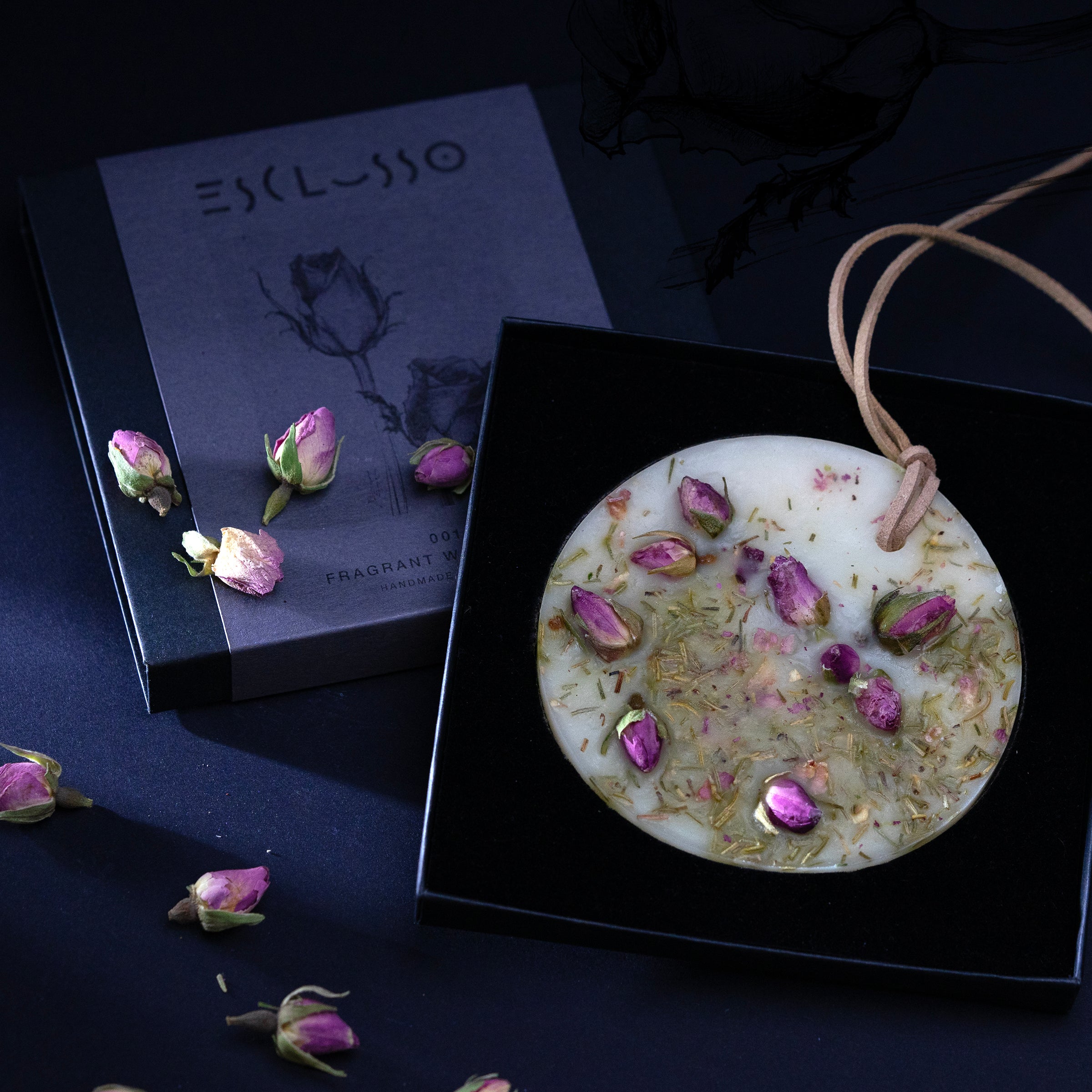 Fragrant WAX Object - 3 GIFT SETS
$58.18
Regular price
$96.97
THE STORY BEHIND

ART & NATURE

Leaves, Flowers, grasses, coloured waxes and essential oils blend the look of early botanist drawings with modern abstract painting into this small art object handcrafted in our London studio. Designed for use in small spaces, such as dressers, closets or hung-on door handles. Beautifully presented in a box - a wonderful small gift for nature, art and botany lovers.

3 Individually Packaged Gift Sets

ROSE, HEBE, JAPANESE MAPLE, see individual items for Fragrance Notes.
PRODUCT DETAILS

Each FRAGRANT WAX OBJECT is unique and made with real pressed flowers and botanicals: the exact pattern may vary.

Composition: 100% SOY WAX. Real Botanicals. VEGAN leather Cord. Essential Oils.

Diameter: 9.0 cm
Thickness: 1.0 cm

HANDMADE IN UK

Care: Avoid displaying in direct sunlight. Store at room temperature. Keep away from things that catch fire. Keep away from kids and pets. Deep colour hues might stain the surface. All natural botanicals might fade in colour intensity over time. DO NOT display in cars.
SHIPPING & RETURNS

Complimentary shipping on all orders
Free exchanges within 14 days.
MADE TO ORDER

ESCLUSSO Made to Order - We are at your disposal to create a unique style that can be personalised down to the smallest detail, starting from your choice of shape, colours and fragrance.
Your order will be elegantly wrapped in our signature ESCLUSSO package. Add a personal message to send an exclusive gift.